7 Fun Birthday Video Ideas to Spice Up Boring Cards
Last Updated: November 17, 2023
Share to social media
Turn your heartwarming messages into a fun birthday video to add an element of surprise to your birthday greetings.
Creating a video greeting card is simple and as easy as your 3-minute mug cake. Like, for real!
With videos, you can make your greetings more personal for the birthday celebrant. Mix your creative visions with your greetings and make awesome cards with these video ideas.
Your video greeting card is a fun birthday card
Sending a greeting card especially for birthdays, is still a thing in 2023. In fact, new innovations like video greeting card make greetings more fun and exciting. Here's why:
Personal video greetings are 100x better than a Happy birthday message written by a stranger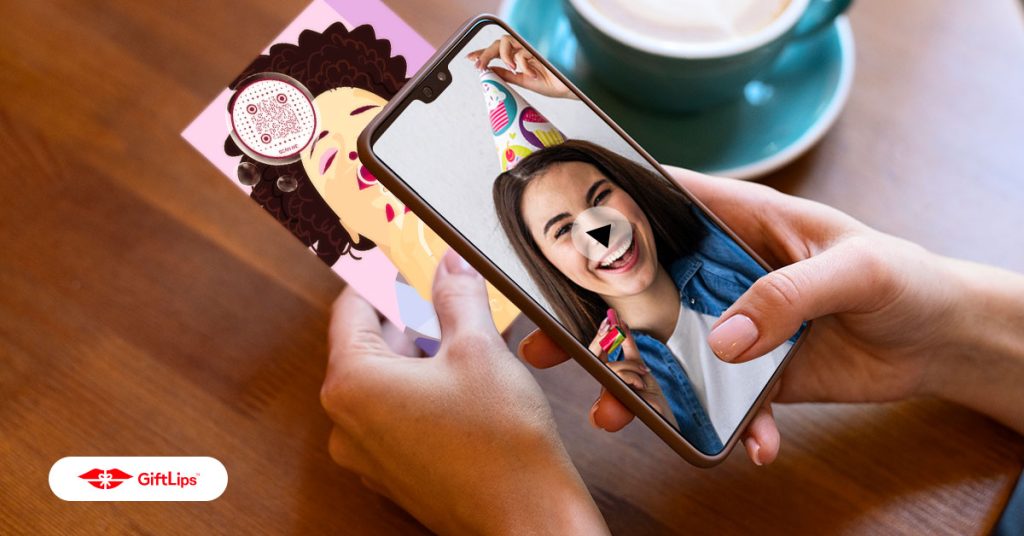 Receiving a birthday card in the mail is a nice gesture, but when there's nothing valuable on the card, it's easy to think that the person didn't really make an extra effort on your birthday.
Simple video birthday messages are better than a flashy "Happy Birthday" card with a thousand identical printed copies that anyone can get in department stores. Personal videos on your card are unique and interesting, making your card more valuable and heartfelt.
Personalized messages show thoughtfulness by showing that you've spent time creating a special message for your recipient. Adding videos to your cards is a reflection of your thoughtfulness and effort, showing that you went out of your way to make your recipient's day really exceptional.
Include music, animation, transitions, and basically anything else you can think of in your videos
There are a variety of approaches you can consider to make your birthday video greeting special and memorable. Including elements like music, animations, transitions, filters, text overlays, personalized backgrounds, and collaboration can really make your videos stand out.
Music can set the mood of your video greetings. Animations can add a playful touch. Additionally, transitions help clips flow smoothly into one another, while filters can determine the overall tone of the video.
Also, text overlays can draw attention to key points in the message. Custom backgrounds can make the video feel even more unique. Make your cards more interesting and entertaining when you invite and collaborate with friends, families, and even their favorite celebrities!
All of these things can go into making a video greeting that exactly expresses your relationship with the celebrant.
A birthday card with videos is a card that you can make in less than 3 minutes
Creating a greeting card with a video for a birthday is as quick as tossing your favorite bag of popcorn in the microwave.
You can use an online generator to add videos to your greeting cards with just a few taps. Then, upload videos that you want to add to a greeting card template that you want.
To make it more festive, invite people close to you or the celebrant. Send them an invite link that will redirect them to your card so they can add their videos. With just your phone, you can create a personalized and special gift for your loved ones.
Your birthday video greetings can last a lifetime
Fun Fact: The videos on your greeting card will not expire. But how?
You can print your video greetings by embedding them in the dynamic QR code on your greeting card. And since this QR code does not expire, your loved ones can view your videos anytime because your greeting card can function as physical storage for your digital videos.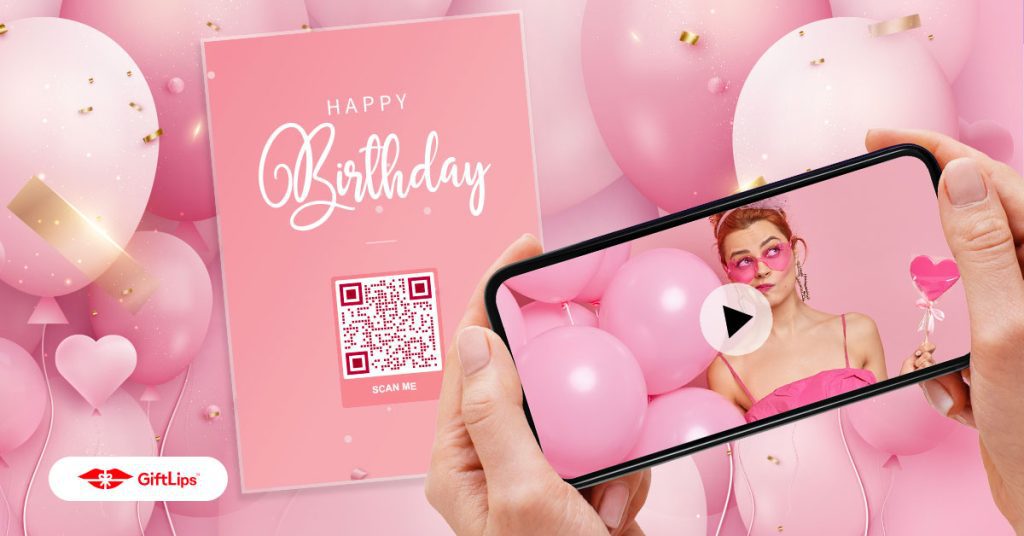 7 Fun and creative birthday video ideas
There are endless possibilities for creating unique and memorable videos for birthdays, from messages and montages to time capsule videos. Create videos for your birthday cards that your recipient will never forget. Here are the top 10 video ideas to try:
1. Time capsule video
Create a video "time capsule" showing the celebrant's photos and videos of their early childhood. Include current events, popular culture, and trends from the year they were born to add a bit of nostalgia.
You can also include a time capsule video greeting for the celebrant. Draft a message to their future self, either from you or the celebrant.
2. Birthday message videos from special people
Imagine the joy on the face of your loved one as they see happy birthday wishes from their parents, siblings, old friends, and new best friends all recorded on video. Make the video more heartfelt by inviting distant relatives or other loved ones to participate.
Whether the video is filled with funny stories, nostalgic memories, or sincere well wishes, anything is better when it's made by the person you love.
3. Birthday invitation video
From a crazy and amusing montage of you and your pals to a more serious and elegant presentation with music and animations, there's plenty of options when it comes to making a birthday invitation video.
You can add a countdown to the invitation to excite your guests or include details like the date, time, and location.
4. Birthday montage video
Create a personalized video tribute that showcases photos and videos from the celebrant's childhood, teenage, and adult years, as well as important milestones and events in their life.
You can also use music that has special meaning to them, adding an emotional impact to your birthday montage video.
5. Candid third-person POV clips
Candid third-person point-of-view (POV) clips are shot from the perspective of the celebrant's friends, family members, or even a pet, and can provide an interesting and unique twist on your birthday greeting card.
You can use clips that show the celebrant blowing out candles on their cake, opening presents, or even just having fun with friends and family, which provides a behind-the-scenes look at the celebrant's life.
6. Music video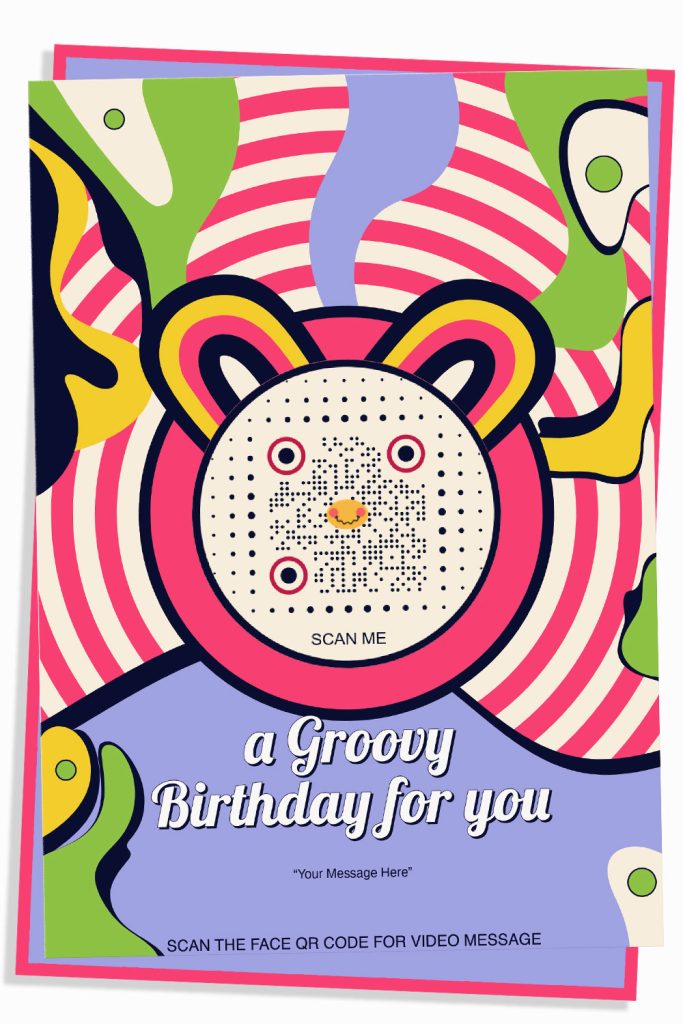 Choose a favorite song that has special meaning to the celebrant and create a montage of photos and videos that connect with the lyrics. You can also include personalized messages or captions.
Add an element of fun to your birthday music video by making it an actual video with the celebrant, like Gigi Hadid's music video for her 28th birthday at Disney World.
7. Happy Birthday song video
Make a video birthday card with you or a group of people you know singing "Happy Birthday" to the birthday celebrant. Additionally, you can add customized captions or messages.
Add a personalized Happy Birthday song video to your birthday card if you're looking for a classic yet fun way to wish your loved ones a happy birthday.
GiftLips: An online video greeting card maker and shop
Did you know that you can send your video greetings through the mail as an actual printed birthday card? Yes, now you can always make that extra effort look fun and easy with GiftLips.
GiftLips is an online greeting card shop that lets you personalize your cards using videos made by you or others. The birthday celebrant can scan the dynamic QR code on the greeting card to access the videos. This way, you can send videos through a printed greeting card.
After personalizing your greeting cards, you can send a printed card directly to your recipient. So everything, from customization to shipping, is hassle and stress-free.
But there's more…
The videos that you embed on your greeting cards are actually interactive. Anyone who views your card can tap "like" or post a comment under each video, creating a bridge between you and your viewers/recipients.
With over a hundred template designs, you can choose a birthday card that's perfect for any person or any occasion.
What to say in a birthday video message
Trying to come up with message ideas for your birthday greeting video? Whether it's funny or heartfelt, always speak from the heart and let your message shine.
It's really the thought that counts. So, here's how to make a birthday video message:
"Hello, [name] You know how much you mean to me, so I just wanted to take this opportunity to wish you a happy birthday and tell you that I'm thankful to having you as my [name of relationship]. You have made such a wonderful impact on my life, and for that, I'm beyond grateful."
"My favorite [nickname/endearment] Happy Birthday! I sincerely hope that this year fulfills all of your wishes. You deserve only the best things in life."
"Happy birthday to the person that makes me smile every day! Thank you for always being there for me and for being an inspiration in my life."
"Happy birthday, [name]. You are such a unique individual, and I feel lucky to have met you. Have a wonderful year, and may you receive all the love and happiness you deserve."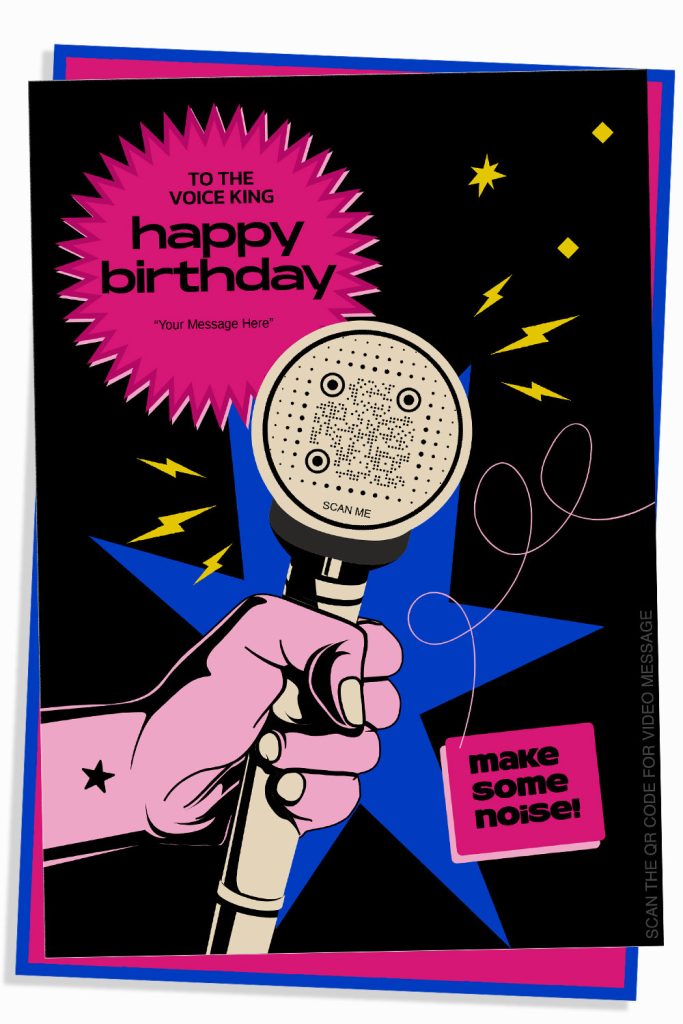 "[Name], happy birthday! Here's to another year of creating priceless memories as [name of relationship]. I can't wait to see what new experiences await you. Love you!"
"Happy birthday, and know that you are deeply loved and cherished. You have a heart of gold, and I am so blessed to know you."
"Happy birthday, [name], the most amazing [insert relationship]! It is a blessing to have you in my life because you simply make my world more beautiful."
"I am very proud of everything you have accomplished and everything you are striving for. Happy birthday to you, [name], and here's another great year of fulfilling your goals."
"On your special day, I want to let you know how much your courage, generosity, and resilience have inspired me. Happy birthday, and thank you for being my inspiration."
"Happy birthday and I wish you a day filled with all the things you love most. I hope you enjoy every second, no matter if it's unwinding, eating cake, or spending time with loved ones. Happy birthday my dear [insert relationship]."
How to make a birthday card with video
This 7-step guide on how to make a birthday card with videos by GiftLips can help you make personalized cards using your phone. Here's how to create a card in less than 3 minutes:
Go to GiftLips, choose a card, and tap Use This Template
Type your short birthday greeting and tap Next
Then, tap Record video, Record audio, or Upload videos
Tap Generate preview to check if your videos are working properly
Then, tap Add more messages to add videos
Next, Tap Print and Ship to send your finalized greeting card
Or, tap Save for Later to save and edit your card later.
Make your birthday greetings unique and exciting with a video greeting card!
You can make a lasting impression with your birthday card when you turn your wishes into a birthday video. Adding videos is an easy way to make your greeting cards more personalized, creative, and memorable.
Level-up your video greeting card with video ideas like a time capsule video, montage, video message, music video, etc. Let out your creativity and create outstanding cards with these fun video ideas.
Check out GiftLips and choose among our fresh and fun greeting card designs. Sign up today to get your FREE greeting cards!
Share to social media